Srinath Fine Arts - Why Us ?
For the past 20 years, our customers have choosen us for our
Quality
High Tech Facilities
Personal Service
Competitive Price
Accessibility
Reliability
Quick Turnaround
Creativity
Variety
Excellence
Experience
QUALITY: Srinath Fine Art's well-earned reputation as a quality printer is well-known among major schools and universities in Tamilnadu and India. Ask our regular, satisfied customers.
HIGH TECH FACILITIES: Srinath Fine Art's latest computer facilities are all state-of-art technology that can give you limitless possibilities in graphics, layout and publication design.
PERSONAL SERVICE: You would feel at home the moment you enter Srinath Fine Art's business premises. And you feel it even more when you work with our managers, supervisors, artists, layout designers and staff. It is a big family here.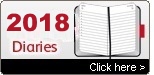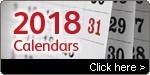 COMPETITIVE PRICE: You can get a very competitive price for you printing projects at Srinath Fine Art's. There are many ways to cut down the cost of your printing and still achieve best results.

ACCESSIBILITY: Srinath Fine Arts is conveniently located at the downtown area, very near to the State High way for a big printer with a big name, it's one of the most accessible printing press you'll ever find in Sivakasi City.

RELIABILITY: When Srinath Fine Arts make a promise, you can count on it. For a busy printer, it's difficult to make a promise and keep it. But with us, we will make every effort to meet your deadline. That's a promise.

QUICK TURNAROUND: When Srinath Fine Arts make a promise of delivery, you can count on it. With us, we will make every effort to meet your deadline, But never compromise in Quality.

Srinath Fine Arts offers a complete range of high quality printed products and related services. Our focus is on making our customers stand out from the competition, and to this end we hold ourselves to quality standards that exceed industry guidelines.

We can help you to do the job... We can do part of the job... We can do the whole job...You decide... We are here to please you...

We Provide Quality Printing at Competitive rates.You imagine it, We Design it...Print It...And Deliver It...We can do It all.
In our printing rooms, each job is treated individually with respect to its own character. With a top of the line printing technology combined with our legendary skills, we deliver printing to meet your expectations and your deadlines most accurately.
By placing responsibility for everything in our hands the client can be assured of a uniform quality and appearance in all aspects of their advertising and promotion campaign. This is essential for reasons of corporate identity. Importantly, it also permits Srinath Fine Arts to offer the very lowest prices consistent with quality products and service.
Please send us an email message describing your requirements and we will send you pricing information tailored to your specific request.
Alternatively you can contact Mr. J. Saravanan at +91-4562-275520, +91 94437 43305 for your business requirements
We believe that we offer the very best price / quality / service. So that you get better value for money.
Our Product Lines
We can produce just about anything that is necessary to accomplish the objectives of our client.
Ice Cream Boxes / Cones / Cups / Lids
Notebook lables
Calendar
Stationery
Wedding Cards
Post cards
Brochures
Posters
Business Cards
Wallpapers
News Letters
Custom Business Services