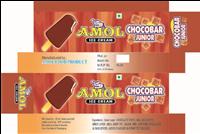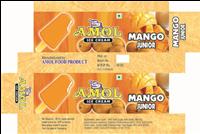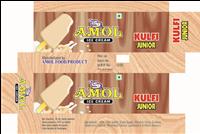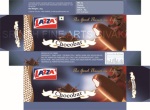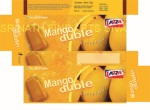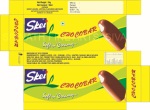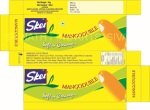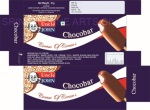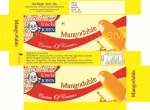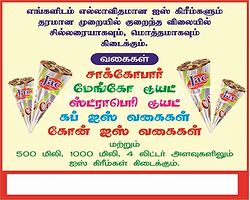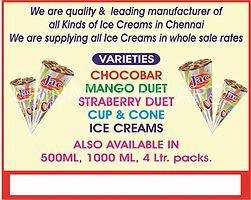 Ice Cream Cone Sleeves - We offer printed foil sleeves as per design and specification of individual customer which provide effective protective packaging for ice cream cones.
Cone Jackets: offered by us are best to be used in packaging of ice creams. We manufacture these cone sleeves under the hygenic conditions, which make it safe when consumed. For this, our professionals use best-in-class material and makes it eco friendly. Moreover, we valso provide matching lids to the cones at pocket friendly prices. These sleeves can be purchased from us in various sizes, colors with the facility of customization.
Printed Foil Sleeves: Srinath Fine Arts has added a Professional Package, which allows you to order printed Foil Sleeves for Cone Size. These Cone Sleeves are used for packing ice cream. Foil sleeves have a glossy and attractive appearance serve as a holding for sugar cones, formed with aluminum foil papers or pe papers to ensure the moisture barrier for the ice cream cones. The sleeves can be printed with a variety of designs and under buyer's brand names. It comes in different sizes inclusive of mini sizes.
Ice Cream Stick Boxes: Our Ice Cream packing materials are printed by Multicolour Offset Printing in all types of Paper & Board specially for Ice Cream Industries. We finish all our packing materials order using our own full Lamination Machines, Fully Automatic On Line Printing & Pasting Machine for Aluminium Foil Cone Sleeves & Paper Cups
Ice Cream Bulk Packs: Ice Cream Paper Cups - Ice cream paper cups serve as a container printed with attractive colours and artworks. Ice Cream Cones & Waffle Cones have a golden brown look with crispy and sweet taste, consumable with or without ice cream. The cones are widely used in ice cream parlors, cafes, gelato and juice bars for serving. It also comes in different pack designs for supplying major supermarkets or as home use for parties etc.
Ice Cream Cups & Lids: We have so many range and Sizes of Ice Cream Cups & Lids. like
HIPS Ice Cream Cups
Duplex White Back Lids
Poly Coated Lids
Wax Coated Lids