Product Lines
We can produce just about anything that is necessary to accomplish the objectives of our client.
Notebook lables
Calendar
Stationery
Wedding Cards
Post cards
Brochures
Posters
Business Cards
Magazines
Wallpapers
News Letters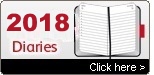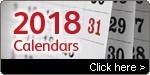 Brochures
Posters
Flyers
Sell Sheets
Inserts
Multi-Page Publications
Books
Newsletters
Catalogs
Directories
Pamphlets
Reports
Calendars
Business Identity
Business Cards
Letterhead
Envelopes
Professional Package
Cards
Greeting Cards
Post Cards
Rack Cards
Business Cards
Annual Reports
Artistic Books
Books (Technical)
Brochures
Calendars
Carry bags
Commercial Printing
Catalogues
Cinema Posters
Danglers
Diaries
Greeting Cards
House Magazines
Identity Cards
Letterhead
Labels
Leaflets
Magazines
Office Accessories
Publicity Posters
Promotional Material
Stickers
Text Books
Visiting cards / Business Cards
Wall / Table Calendar
Wedding Cards
Writing Pads

We can help you to do the job... We can do part of the job... We can do the whole job...You decide... We are here to please you...

We Provide Quality Printing at Competitive rates.You imagine it, We Design it...Print It...And Deliver It...We can do It all.
In our printing rooms, each job is treated individually with respect to its own character. With a top of the line printing technology combined with our legendary skills, we deliver printing to meet your expectations and your deadlines most accurately.
By placing responsibility for everything in our hands the client can be assured of a uniform quality and appearance in all aspects of their advertising and promotion campaign. This is essential for reasons of corporate identity. Importantly, it also permits Srinath Fine Arts to offer the very lowest prices consistent with quality products and service.
Please send us an email message describing your requirements and we will send you pricing information tailored to your specific request.
Alternatively you can contact Mr. J. Saravanan at +91-4562-275520, +91 94437 43305 for your business requirements
We believe that we offer the very best price / quality / service. So that you get better value for money.
Our Product Lines
We can produce just about anything that is necessary to accomplish the objectives of our client.
Ice Cream Boxes / Cones / Cups / Lids
Notebook lables
Calendar
Stationery
Wedding Cards
Post cards
Brochures
Posters
Business Cards
Wallpapers
News Letters
Custom Business Services