Services offered
We provide a total solution by managing in one company the whole printing process (pre-press, offset and digital printing, finishing and delivery) selecting the most adapted printer to meet your specific needs.
Our staff personally commits to assure the highest standards of quality by placing control check points from order to delivery. We also pay particular attention to deadlines and to offer the most competitive prices.
Srinath Fine Arts offers a complete range of high quality printed products and related services. Our focus is on making our customers stand out from the competition, and to this end we hold ourselves to quality standards that exceed industry guidelines.
Contact Srinath Fine Arts, your printing company, about catalog and brochure design, color brochure and color post card, brochure and business card printing.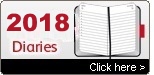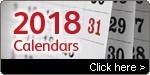 PREPRESS: Full electronic composition and prepress services, both Mac and PC
SINGLE AND MULTICOLOR OFFSET PRINTING : Print on demand, both black and white and color transparencies, with a variety of finished products from simply collated to perfect bound paperback
BINDING AND FINISHING: including saddle wiring, perfect paperback, plastic comb, padding, shrinkwrapping, muti-hole drilling, and lamination
LAMINATION: We can handle most laminating jobs in-house with our inventory of laminating equipment. We can do
Small Format Laminating
Medium Format Laminating
Larget Format Laminating
Nonstandard sizes
STATIONERY - Letterhead, Envelope and Business Card Printing: An organization's stationery is often the the first impression that others receive. Make that first impression a positive and lasting one with Letterhead, Envelopes and Business Cards that best reflect your company's image. Build and enhance your professional image and brand identity with the power of full color stationery printing services.

BUSINESS CARD PRINTING: Full color business cards will make your company stand out. Make your first impression a lasting one with professional looking business cards!

LETTERHEAD PRINTING: Enhance your company's image with a full color letterhead printed by Srinath Fine Arts. Are you worried about how your letterhead will look after running it through a laser or ink-jet printer? Speedcolor uses laser safe paper that works effectively with any laser or ink-jet printer.

ENVELOPE PRINTING: Project your name and build brand identity with your full color logo and return address on every envelope mailed. Choose from several styles and sizes, to make your envelope stand out from the rest. Have your envelopes support your organization's image with a full color printing from Srinath Fine Arts.

PROFESSIONAL PACKAGE: Srinath Fine Arts has added a Professional Package, which allows you to order Business Cards, Letterhead, and Envelopes together. Ordering a Professional Package will insure that your organization's branding will be consistent throughout all of these vital communication aids! Project professionalism and just the right image with matching paper stock throughout your Business Cards, Letterhead, and Envelopes.

We can help you to do the job... We can do part of the job... We can do the whole job...You decide... We are here to please you...

We Provide Quality Printing at Competitive rates.You imagine it, We Design it...Print It...And Deliver It...We can do It all.
In our printing rooms, each job is treated individually with respect to its own character. With a top of the line printing technology combined with our legendary skills, we deliver printing to meet your expectations and your deadlines most accurately.
By placing responsibility for everything in our hands the client can be assured of a uniform quality and appearance in all aspects of their advertising and promotion campaign. This is essential for reasons of corporate identity. Importantly, it also permits Srinath Fine Arts to offer the very lowest prices consistent with quality products and service.
Please send us an email message describing your requirements and we will send you pricing information tailored to your specific request.
Alternatively you can contact Mr. J. Saravanan at +91-4562-275520, +91 94437 43305 for your business requirements
We believe that we offer the very best price / quality / service. So that you get better value for money.
Our Product Lines
We can produce just about anything that is necessary to accomplish the objectives of our client.
Ice Cream Boxes / Cones / Cups / Lids
Notebook lables
Calendar
Stationery
Wedding Cards
Post cards
Brochures
Posters
Business Cards
Wallpapers
News Letters
Custom Business Services