Srinath Fine Arts was founded in late 1980s as a small graphics and color print agency. Starting with our primary focus on scanning, layout and film output, printing, we have evolved as a total solutions provider in the graphic arts industry. Our services currently include: design, scanning, offset printing, presentation graphics, imagesetting, digital color and printers proofs, posters, mounting and laminating.
We are proud to announce that we have been in the business of printing since thne and over the years we have grown because of our focus on some of the Leading companies in India.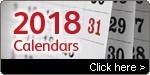 Srinath Fine Arts is committed to producing the best offset printing, with a wide range of finishing services.
Fully automated, with state-of-the-art equipment at each step, at Srinath Fine Arts every job becomes a work of art. Efficiently. Skillfully. Cost-effectively.
At Srinath Fine Arts, we have raised the technique of picture perfect printing to a fine art, For over two decades, the company has been delivering high quality printing at extremely competitive rates to a wide range of corporate houses.
If we are today among the leading printing presses in Sivakasi, it's thanks to our infrastructure (especially in terms of machine sizes) and a competent and dedicated workforce.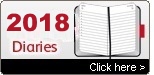 To make your final product more effective, our staff will advise you on the quality of paper to use, the kind of printing to undertake, in short, guide your through the entire process.

Srinath Fine Arts has brought its state - of - the - art reprographics and cutting edge printing technologies to work wonders for our esteemed clients as listed in our client list section

Each of our services is delivered with the same high level of dedication, precision, diligence, and promptness. This website should give you a thorough idea of our capabilities and a good basic understanding of the processes we consider in arriving at a solution for you.

Srinath Fine Arts is here to provide a high-quality and complete solution. If you have any questions, please feel free to contact our sales division. With our professional quality presses, we will be able to offer our preferred customers even better pricing and quality assurance than before.

We capture the images of your mind - on reams of paper, in stunning color

Allow us to do the same for your company.

We can help you to do the job... We can do part of the job... We can do the whole job...You decide... We are here to please you...

We Provide Quality Printing at Competitive rates.You imagine it, We Design it...Print It...And Deliver It...We can do It all.
In our printing rooms, each job is treated individually with respect to its own character. With a top of the line printing technology combined with our legendary skills, we deliver printing to meet your expectations and your deadlines most accurately.
By placing responsibility for everything in our hands the client can be assured of a uniform quality and appearance in all aspects of their advertising and promotion campaign. This is essential for reasons of corporate identity. Importantly, it also permits Srinath Fine Arts to offer the very lowest prices consistent with quality products and service.
Please send us an email message describing your requirements and we will send you pricing information tailored to your specific request.
Alternatively you can contact Mr. J. Saravanan at +91-4562-275520, +91 94437 43305 for your business requirements
We believe that we offer the very best price / quality / service. So that you get better value for money.
Our Product Lines
We can produce just about anything that is necessary to accomplish the objectives of our client.
Ice Cream Boxes / Cones / Cups / Lids
Notebook lables
Calendar
Stationery
Wedding Cards
Post cards
Brochures
Posters
Business Cards
Wallpapers
News Letters
Custom Business Services